"William and Kate flew commercially from London this morning to Glasgow airport"
– @QueenVicMirror (via williamcatherinecambridge)
"Awkard moment after the Shamrock presentation the Duchess of Cambridge caught..."
– @RegalEyes (via britishroyals)
will and kate + 1: Kate is not lazy: She's an... →
duchessofc: Tomorrow's Court Circular records that Kate - in her role as patron of The Royal Foundation that groups together the charities that she, Prince William, and Prince Harry support - held a meeting at St James's Palace today about palliative care for children and young people. …
The Royal Watcher: Nepal's former crown prince,... →
Nepal's former crown prince, Paras Shah, has been admitted to a hospital in Bangkok after he had a heart attack, according to the Nepalese Embassy in Thailand The 42-year-old Shah is in the ICU at Samitvej hospital, but according to the embassy, he is on the mend, although he still must…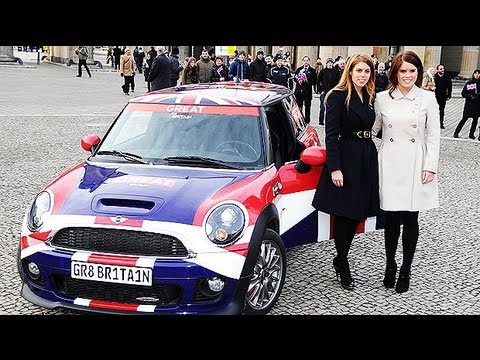 "I am a huge fan. I'm obsessed with Kate and William…congratulations, mazeltov!..."
– Anne Hathaway, days after the pregnancy announcement (via kateofcambridge)
"I had been the only photographer with the Cambridges as they finished their..."
– Arthur Edwards - The Sun (via a-royal-love-affair)
Everybody follow.. →
People will say we're in love.: A day in the life... →
xlilibetandphilip: Morning: The Duke of Edinburgh starts his working day by reading a cross-section of correspondence and scanning the daily British newspapers. Every letter is replied to by a member of Prince Philip's office, although for over 20 years HRH has used his own computer for writing letters and…
Prince Friso briefly awakens from coma →
royalwatcher: HRH Prince Friso of Orange-Nassau reportedly gave his family some hope last week as he opened his eyes briefly from the coma he has been in since February. Family friend Archbishop Desmond Tutu revealed the news, saying that Princess Mabel was with her husband when it happened. The Prince, 44, opened his eyes and smiled at Mabel briefly before slipping back into his coma. The...
"I think she's perfect. I like her style. She always looks put together, cute and..."
– Mischa Barton about Kate Middleton. (via royalguiltypleasure)